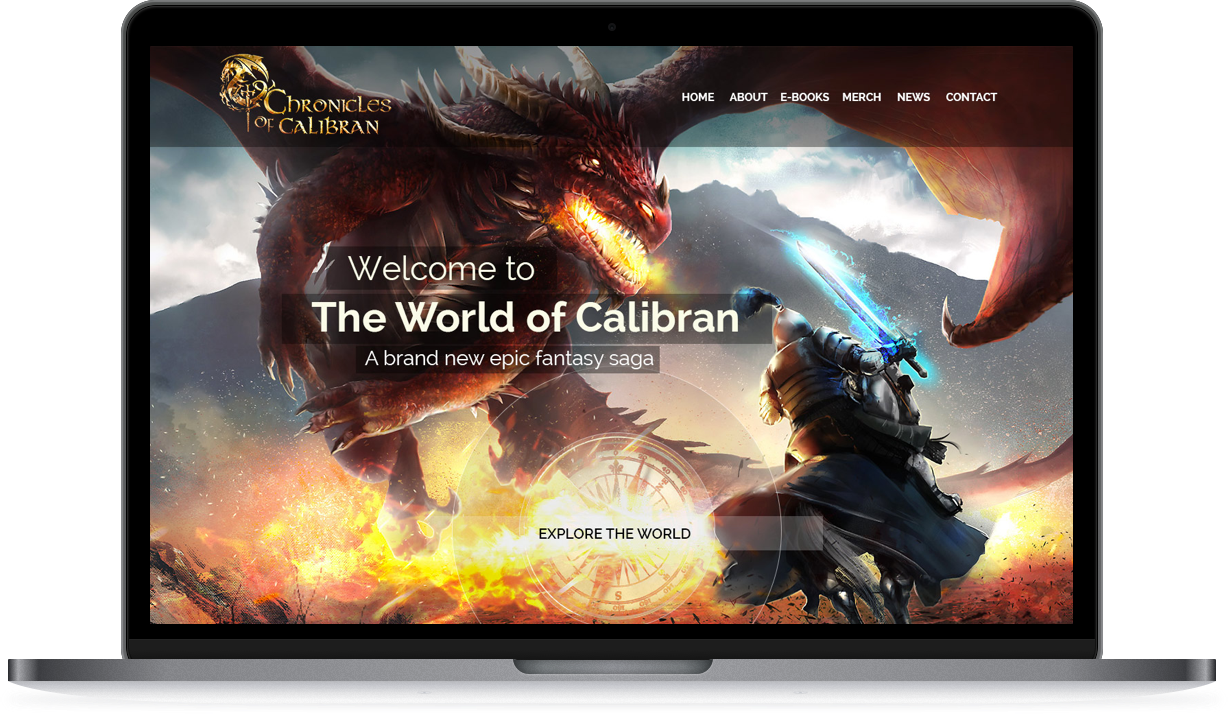 Informational Website based on Strong Visual Artwork.
The Chronicles of Calibran are a series of fantasy books sold exclusively online. They wanted a simple informational website where their readers can find out more about the characters and environment of their fantasy world.
We created a website based strongly on their cover art with visuals that compliment their brand.
PROJECT SCOPE
Web Design
Web Development